Updated Sept. 1, 2016
Shenandoah Valley Black Heritage Project
A Great Fall Schedule!
---
AND STILL WE RISE,
AFRICAN AMERICAN STORY QUILTS
Museum of the Shenandoah Valley's New Exhibition Opens Sept. 9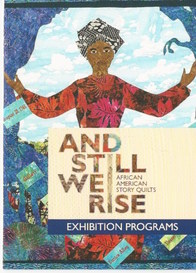 This wonderful exhibition Sept. 9, - Dec. 31, 2016 includes 70 handcrafted story quilts. It is a traveling exhibition which was organized by Cincinnati Museum Center, The National Underground Railroad Freedom Center, and the Women of Color Quilters Network. The exhibition's display at the Museum of the Shenandoah Valley is sponsored by BB&T and Shenandoah Country Q102 and presented in collaboration with the Winchester Area NAACP.
​
The Museum is hosting eight events about the exhibition including:
Sept. 24, 10 a.m. - 4 p.m.
And Still We Rise Family Day
Oct. 16, 3 - 4 p.m.
Past, Present & Future: Sharing Our Stories
Oct. 26 or Nov. 9, 2 - 3 p.m.
Gallery Talk: Slavery in the Valley
​
The Museum's information: 901 Amherst St., Winchester, VA 22601; (540) 662-1473, www.the MSV.org
​Here's a link:
www.themsv.org/exhibitions/and-still-we-rise-african-american-story-quilts
---
---
National Museum of African American History & Culture
Opens Sept. 24.

This beautiful new museum will be open September 24. Here's a link to their website
nmaahc.si.edu
---
FURIOUS FLOWER POETRY CENTER PRESENTS
Throw Your Head Back & Sing
Thu, 29 Sep 2016 7:00 PM - 8:30 PMConcert Hall, Forbes Center for the Performing Arts

Buy tickets from the box office by phone (540.568.7000) or online through the

Forbes Center's website

.

Featuring performances by more than 20 acclaimed poets and vocalists, including Sonia Sanchez, Rutha Mae Harris, Sonya Baker, and New Song a cappella singers, this tribute to the late poet echoes Angelou's own frequent pairing of two art forms, spoken word and spirituals. (Want to learn more about the influence of Angelou's work not only in the U.S. but also in Africa and the Carribean? Join us for a pre-event panel discussion, "Maya Angelou: Literature That Travels," on Sept. 22 at 4 p.m. in JMU's Madison Union.)
​
JMU's Furious Flower Poetry Center presents this event in partnership with poet Nikki Giovanni, director of the Steger Poetry Prize at Virginia Tech, as part of Forbes Center for the Performing Arts' 2016–17 Masterpiece Season. For more information, call 540.568.8883.
---
MORE FALL EVENTS:
Oct. 12, 2:pm Early Businesses A Talk With Dr. Kevin Borg
​Lucy F. Simms Center

Nov. 9, 2:pm We Honor Those Who Served, The USCT of the Shenandoah Valley.
Lucy F. Simms Center
---
LISTEN AND ENJOY!
I am always amazed by the talented musicians of the Valley.
Here is 95 year old, Wallace Redd. He visited with us in March of 2016 and performed like he was 20 again.

| | | |
| --- | --- | --- |
| Some of the Valley's most talented musicians joined us in March. Wallace Redd, Annie Toles and Robert Jackson's can be heard here and on our Musicians page. | | |
---
It's Official! We have received our not for profit status and our 501(C)3 application has been approved! Go to the Latest page to learn more and the Contact/Donate page to make a donation!
---
The Spring was filled with wonderful events!

Go to our Latest page to see photos of events and information on our upcoming events.
---
The Creators of "Celebrating Simms,
​The Lucy F. Simms School" led by JMU's Dr. Mollie Godrey and Dr. Sean McCarthy.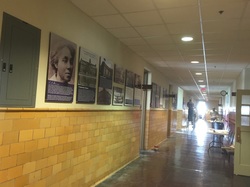 The seventeen students who created this exhibition are Peter Boye, Lindsey Campbell, De'Shondra Dandridge, Paige Evans, Deana Forbes, Kailyn Harris-Gilliam, Anne Hardrick, Amanda Harvey, Micah Hodges, Hannah Jones, Katie McVicar, Emily Nava, Trevor Ohnmeiss, Raiy Pattinson, Brett Seekford, Ashley Short, Ellie Terrett. The Simms Advisory Board members were Doris Allen, Sharon Barber, Wilhelmina Johnson and Deanna Reid.
---
---
NEW ADDITIONS:
We have received more copies of photos . Special Thanks to Twila French, William Martin, Betty Lou Winkey and Dorothy Dickerson for their recent donations.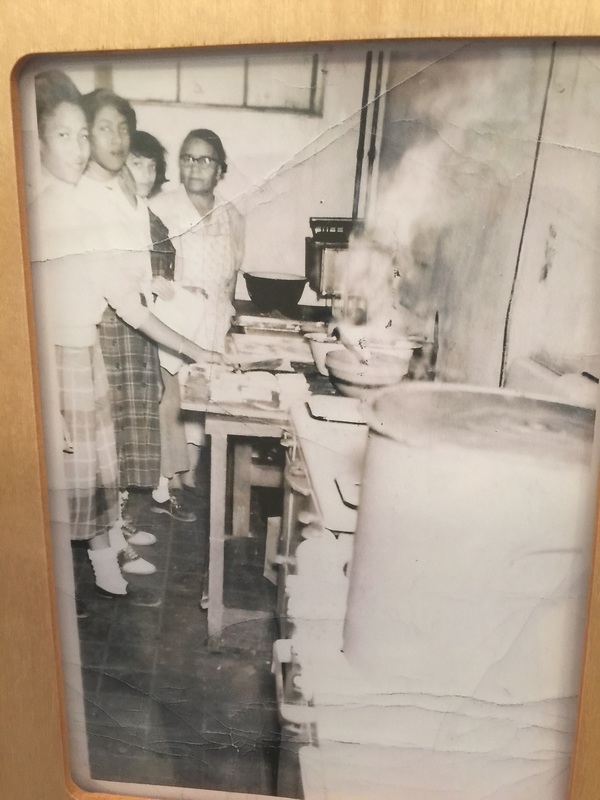 ---
New Books Include:
From Slave to Statesman, a book about Staunton's Willis Carter, by
Shadowed By The Massanutten by William Good and Showalters 1939 Atlas.

---