Updated March 21, 2017
Shenandoah Valley Black Heritage Project
March Updates
GREAT NEWS!

WE ARE SO EXCITED! Our future center at 425 Hill Street has been approved by the Harrisonburg City Council for use by appointment for our research. We will have a place where individuals and families will be able to come to use our computers with access to ancestry.com, fold3.com and newspapers etc. We will house our library, which is expanding. Two local students will be our summer interns. They will help with our research on the United States Colored Troops, with our website and more.
Now the work begins. We have building codes to meet! We will be adding three parking spaces behind the house, widening the back door for handicap access and upgrading the electrical system. It's a lot. But it is a small house. Sooooooooo...... We are starting our fundraising campaign today! Please go to our
Please Donate!
to learn how you can help.
There will be a clean up day on May 13!
​We'll keep you posted!
---
MORE GREAT NEWS!
The Virginia Department of Historic Resources has approved the application for a highway marker at this historic school. Many thanks to Rosemarie Palmer! Please go to our
Please Donate!
page to learn how you can help. Please Donate Today!
---
Stephanie Deutsch will be here on March 30 to speak about her book You Need a Schoolhouse.
Please go to our Schedule page to learn more about events in March and April.
---
DON'T FORGET Where The Music Played with WALLACE REDD ON APRIL 4 AT 2:00PM AT THE LUCY F. SIMMS CENTER.
LISTEN AND ENJOY!
I am always amazed by the talented musicians of the Valley.
Here is 95 year old, Wallace Redd. He visited with us in March of 2016 and performed like he was 20 again.

| | | |
| --- | --- | --- |
| Some of the Valley's most talented musicians joined us in March. Wallace Redd, Annie Toles and Robert Jackson's can be heard here and on our Musicians page. | | |
---
Recent donations!
Many Thanks to Cathy Baugh and the EMU Historical Library for their donation of printed materials.
Donations for the Newtown School highway marker fund have been received from Francisco B. Newman, Jr., Charles Raisner, Rita Gentile, Mark S. & Jonadel Dray, Donald B. Myers, Singers Glen Ruritan Club, Jonathan & Rosemarie Palmer, Charles L. & Linda L. Mathias, Randy Jones, Robin Lyttle and Michael Demick. Thank you all so much.
Also special thanks to family and friends of the late Barb Mc Sweeney. Barb remembered us by leaving the SVBHP wonderful books.
Everence Financial for their generous donation of $250.00 through the good work of the Carpenter's Guild and for adding our organization to their list of charitable organizations. It is truly an honor to be recognized by them!​
Thank you to our friend Mollie Godfrey for her donation of Willie Cooper's signed book. It prompted us to get more of his books.
---
It's Official! We have received our not for profit status and our 501(C)3 application has been approved! Go to the Latest page to learn more and the Contact/Donate page to make a donation!
---
The year has been filled with wonderful events and more to come!

Go to our Latest page to see photos of events and information on our upcoming events.
---
If you have a program or event you would like us to add to our calendar, please contact us at: robinlyttle@valleyblackheritage.org
NEW ADDITIONS:
We are happy to present Ryan Bachman's book, African-American Property Ownership in Downtown Harrisonburg, 1850-1860
Want a copy? robinlyttle@valleyblackheritage.org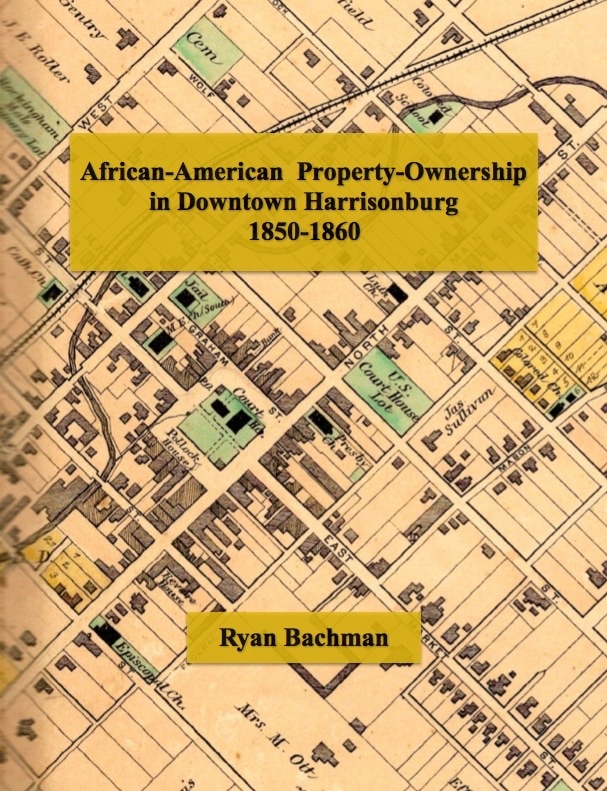 ---