Updated March 7, 2017
Hooray! Good News!
The Shenandoah Valley Black Heritage Project is now a 501(C)3 Non-Profit Charitable Organization!
We can now accept donations and they will be tax deductible! Our first fundraising campaign will be to raise money for our programming and printing costs. We hope you will consider a tax deductible donation today! Our EIN is #81-1709430. Thank you!
---
Contact Information: Address!
Shenandoah Valley Black Heritage Project
281 N. Mason St. #1538
Harrisonburg, VA 22802
email: robinlyttle@valleyblackheritage.org
Talk or Text: 540 908-1020
Directions to the Lucy F. Simms Center: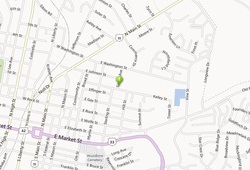 Lucy F. Simms Center
620 Simms Ave.
Harrisonburg, VA 22802
---