Updated March 7, 2017
Shenandoah Valley Black Heritage Project
Books
---
New Additions To Our Library:
| | |
| --- | --- |
| We are proud to be the editors and publishers of Ryan's amazing book. Please contact us for a copy. We are asking a $15.00 donation if you are able. robinlyttle@valleyblackheritage.org | Laten Bechtel's book signing for her amazing new book was the same night and time as Ryan Bachman's. She has done it again. What a wonderful book! Thank you Laten! |
---
The Late Barbara McSweeney remembered with us with a kind donation of many books. They are listed below.
Civil War Curiosities by Webb Garrison
Strange True Stories of Louisiana by George W. Cable
Slaves In The Family by Edward Ball
Been In The Storm So Long by Leon F. Lotwack
Water From The Rock by Sylvia Frey
Slaves in the Will books, Augusta County, VA. 1745-1866 by the Augusta County Genealogical Society
In Search of the Promised Land by John Hope Franklin & Loren Schweninger
Before Freedom Edited by Belinda Hurmence
The Correspondence of W.E.B. Dubois: Vol. 1 Edited by Herbert Aptheker
Blood Done Sign My Name by Timothy B. Tyson
The Internal Enemy by Alan Taylor
Israel in the Appomattox by Melvin Patrick Ely
In Search of Selections from Freedmen's Bureau Records for Augusta County and Staunton, VA compiled by the Augusta County Genealogical Society
African-American Marriage Index, 1865-1899, Augusta County, VA with notes of interest, compiled by the Augusta County Genealogical Society
A wonderful notebook with Barb McSweeney's personal notes and newspaper articles.

The Shenandoah Valley Hit, newspaper. We now have the Hit in print! Dennis Jackson's newspaper is a gift to the community! It's celebrating it's 30th year in publication! Congrats to Dennis for decades of recording the Valley's Black History through his weekly newspaper! Go to the Hit's website valleyhit.com/subscribe.html to subscribe. Stay Informed!
Mammy's Chillun and Other Poems by U. G. Wilson, Harrisonburg, Va, Copyright 1920 by U. G. Wilson
Historical Sketches Of African-American Churches (Past & Present) of Augusta County, Staunton, Waynesboro, & Vicinity, Including Cemetery Burial Records and Biographies, Edited and with pen & ink drawings by Joe Nutt, 2001.
The Negro Handbook, 1952; A Review of Events Affecting Negro Life, Jessie Parkhurst Guzman, editor; Tuskeegee Institute.
Historic Houses of Augusta County, Virginia by Joe Nutt, 2007.
Historic Houses of Staunton, Virginia by Joe Nutt, 2008.
The Other Annapolis, 1900 - 1950 by Philip L. Brown. Copyright 1994 Annapolis is my (Robin Lyttle) hometown. A history I sort of knew about as I grew up. This book has shown me just what I didn't know, which was a lot. Look around, you may find a similar book about your hometown.
African American Historical News Journal, 178 Years of ur Country's History as Cocumented by Historical Newspaper Articles. Published by Historical News Journals, Inc. in 2010.
Black Writers, A Selection of Sketches from Contemporary Authors; copyright 1985.
Southern Sketches From Virginia, 1881 - 1901; by Orra Langhorne; copyright 1964
Slaves in Will Books, Augusta County, Virginia 1745 - 1866; compiled & Published by the August County Geneological Society, copyright 2015.
Back of the Big House; The Architecture of Plantation Slavery by John Michael Vlach, 1993.
An Atlas of Shendoah and Page Counties, Virginia, published by D. J. Lake & Co. in 1885. (We have a copy of the original atlas as well as a reproduction.)
____________________________________________________________________
OUR LIBRARY ALSO INCLUDES:
United States Colored Troops; Born In Augusta, Bath, Highland And Rockbridge , Virginia Compiled by Augusta County Genealogical Society. This is a great compilation spear headed by local historian and author, Laten Bechtel. 2014
Schools in New Market, Shenandoah County, Virginia, Vol. 1: 1766-1870 by local author, educator and historian, Nancy Branner Stewart. 1992
A Register of Free Negroes For Augusta County Court Commencing the 20th of July 1810 and ending the 4th day of January 1864 and City of Staunton Virginia commencing 25th August 1810 ending the 22nd August 1864 Copied and Edited by Katherine G. Bushman, 1989.
Register Of Free Blacks, Rockingham County, Virginia; 1807 - 1859; compiled by Dorothy A. Boyd-Rush
Anthology of Appalachian Writers, Ron Rash Volume 4, 2012
Two Peoples, One Community: The African American Experience in Newtown (Stephens City), Virginia, 1850 - 1870 by Jonathan A. Noyalas, 2007
The Autobiography of an Ex-Colored Man by James Weldon Johnson, 1995
The African American Soldier in the Civil War, USCT 1862-66 by Mark Lardas, 2006
Freedom's Child, The Life of a Confederat General's Black Daughter, by Carrie Allen McCray, 1998
Freedom By Deed, An Index to Emancipations and Manumissions, In The Winchester And Frederick County Deed Books, 1752-1862, Abstracted and Edited by Susan L. McCabe, 2007
A History of Calvary Church of the Brethren by Joseph Floyd Wine, 1972
The Diary of Henry Saint John Rinker, His Account Of Events, Commencing January 1862 And Ending December 1867" by Daniel Warrick Burruss II and Sandra Helsey Yelton, 1999.
Anderson, Andrew and Aggy; Free Black Family in Brock's Gap, 1807 - 1845 by Pat Turner Ritchie
Mountain Valley People by Mary Marie Koontz
Slavey When Humans Were Sold As Chattel by William A. Good
Zenda: 1869 - 1930, An African-American Community of Hope by Nancy Bondurant Jones
Civil War Stories, Personal Accountx from Harrisonburg and Rockingham County in the Shenandoah Valley of Virginia by Rosemarie Joswick Palmer
History of Kelly St. UBCC, Newtown, Harrisonburg, Va., 1892 - 1906 by Ruth M. Toliver
Keeping Up With Yesterday by Ruth M. Toliver
The Way It Was not the way it is by Doris Allen
---
Doris Allen's memoire, "The Way It Was not the way it is" has been published and can be bought at the Red Front Grocery store on Chicago Ave. in Harrisonburg. She will be signing and selling her books on March 14th at "Zenda's Homecoming" at the Lucy F. Simms Center. You can contact me at lblrobin@shentel.net for her book signing schedule!

This is a wonderful book! She reaches back in time with such vivid descriptions. As you read you can't help but travel back in time to your childhood. That's a blessing!
---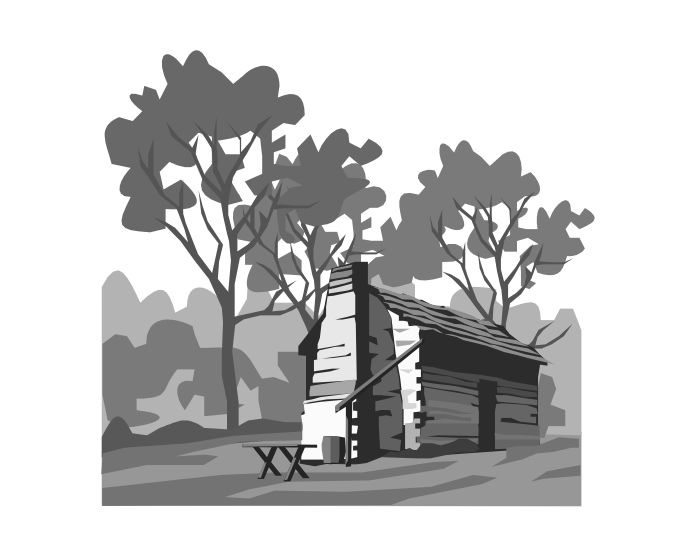 Anderson and Aggy Anderson, Free Black Family In Brocks Gap, 1807-1845
by Pat Turner Ritchie
You can find this great local book on our website. Click on the button below!
This was sent to me by Rosemarie Palmer. Thank you, Rosemarie!
Slaves listed in 1815 & 1816 Tax Books for Rockingham County, VA
Transcribed by Dorothy A. Boyd-Rush/Boyd-Bragg
These books also available at the Harrisonburg-Rockingham Historical Society, 382 High Street, Dayton, VA 22812
[1815]
Boyd-Rush, Dorothy A. "1815 Rockingham County Tax List,"
Magazine of Virginia Genealogy
, Vol. 40, No. 2 (May 2002):89-102; Vol. 40, No. 3 (Aug. 2002):200-206; Vol. 40, No. 4 (Nov. 2002):317-326; Vol. 41, No. 1 (Feb. 2003):55-68; Vol. 41, No. 2 (May 2003):149-166; Vol. 42, No. 2 (Feb. 2005):97-104; Vol. 43, No. 1 (Feb. 2005):70-74. Available at
FHL
; digital version of Volume 40 at
Ancestry
($).
[1815]
Boyd-Bragg, Dorothy A. "A List of the Free Negroes, Rockingham County [1815],"
Magazine of Virginia Genealogy
, Vol. 45, No. 1 (Feb. 2007):63-64. Available at
FHL
.
[1816]
Boyd-Bragg, Dorothy A. "Rockingham County Tax Book for the Year 1816,"
Magazine of Virginia Genealogy
, Vol. 42, No. 3 (Aug. 2004):189-202; Vol. 42, No. 4 (Nov. 2004):265-284; Vol. 43, No. 2 (May 2005):153-168. Available at
FHL
.